Marie Bena, Head of our Financial and Business Crime Department, and François Carmon, associate and member of the Financial and Business Crime Department, have contributed to the famous Thomson Reuters Practical Law Guide by publishing two overviews related to financial crime and business crime in Luxembourg.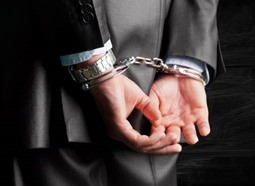 Practical law guide is a truly interesting tool which allows to present in a very pragmatic way the financial and business crime law in Luxembourg. This is a topic of current interest since the importance of the financial and business matters deeply increase in Luxembourg.
François Carmon says : "It has been a tough work to identify and to list most of the  provisions relating to the business and criminal matters in Luxembourg. I am convinced that such articles will facilitate the understanding of the Luxembourg criminal system as it combines an exposure of several specific criminal offences with detailed explanations of the criminal proceeding in a practical manner!"
Marie Bena says : "Our Financial and Business Crime Department is dedicated to providing detailed legal assistance to clients who are facing urgent criminal proceedings or who wish to be advised on matters related to the prevention of the financial crime. We truly think that our contributions to this guide are useful for any type of lawyers who are interested in discovering these specific matters.
The related publications can be read and downloaded here :